The FTSB Module is the main point of mechanical calibration in the player and is located on the underside of the player (accessible with the lower metal cover removed).
As the various calibration points are required for most of the calibration procedures, this section has been added seperately so it can be used as a guide when following the other calibration procedure descriptions.
FTSB Module mechanical calibration points
The following diagram shows the position of the mechanical calibration variable resistors on the FTSB module: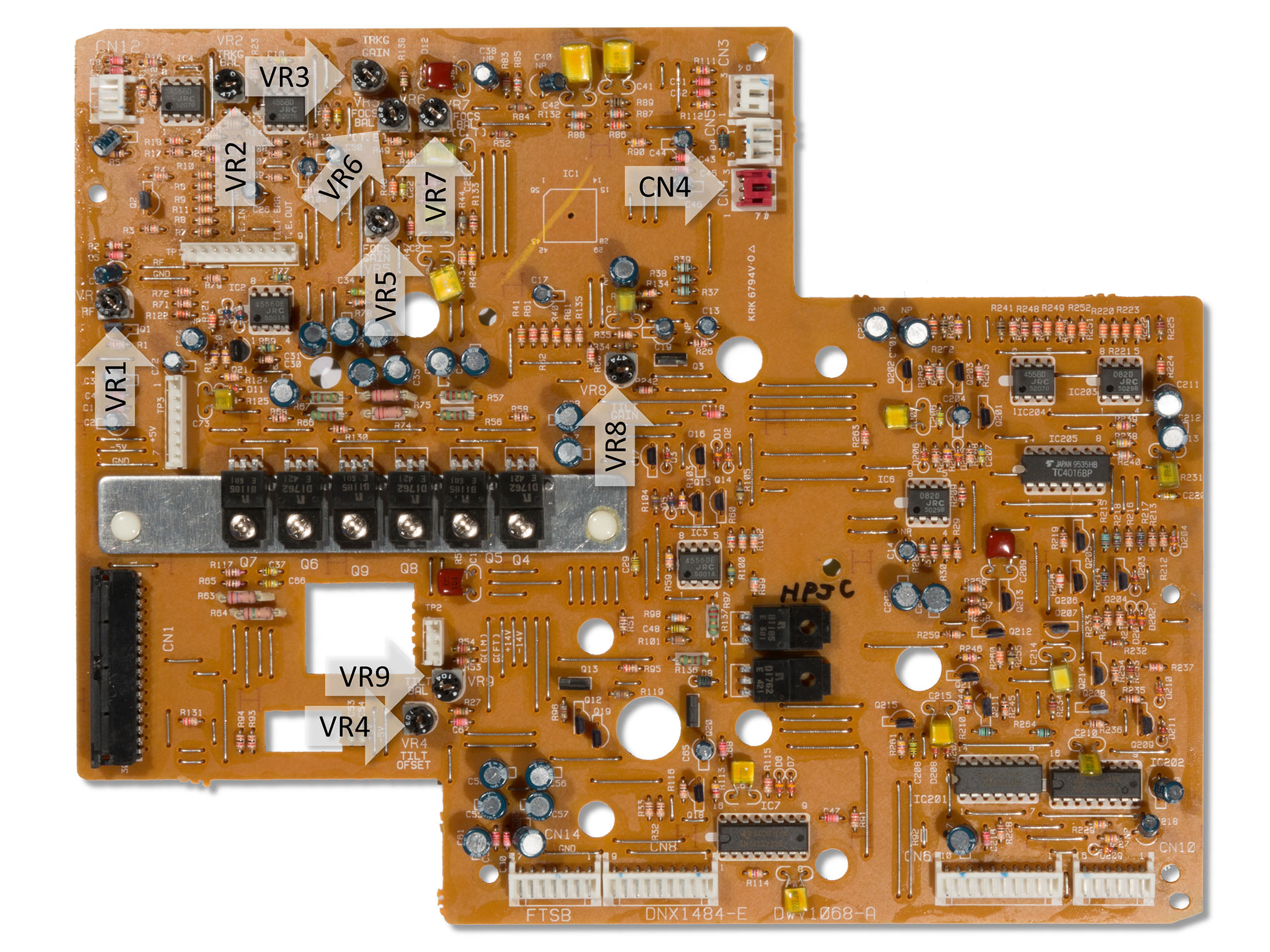 The following picture is the same diagram as above but inverted and in greyscale.  This is for printing and placing on the desk under the raised player.  The image acts as a reflection of the FTSB board above to make orientation of the calibration points easier during servicing: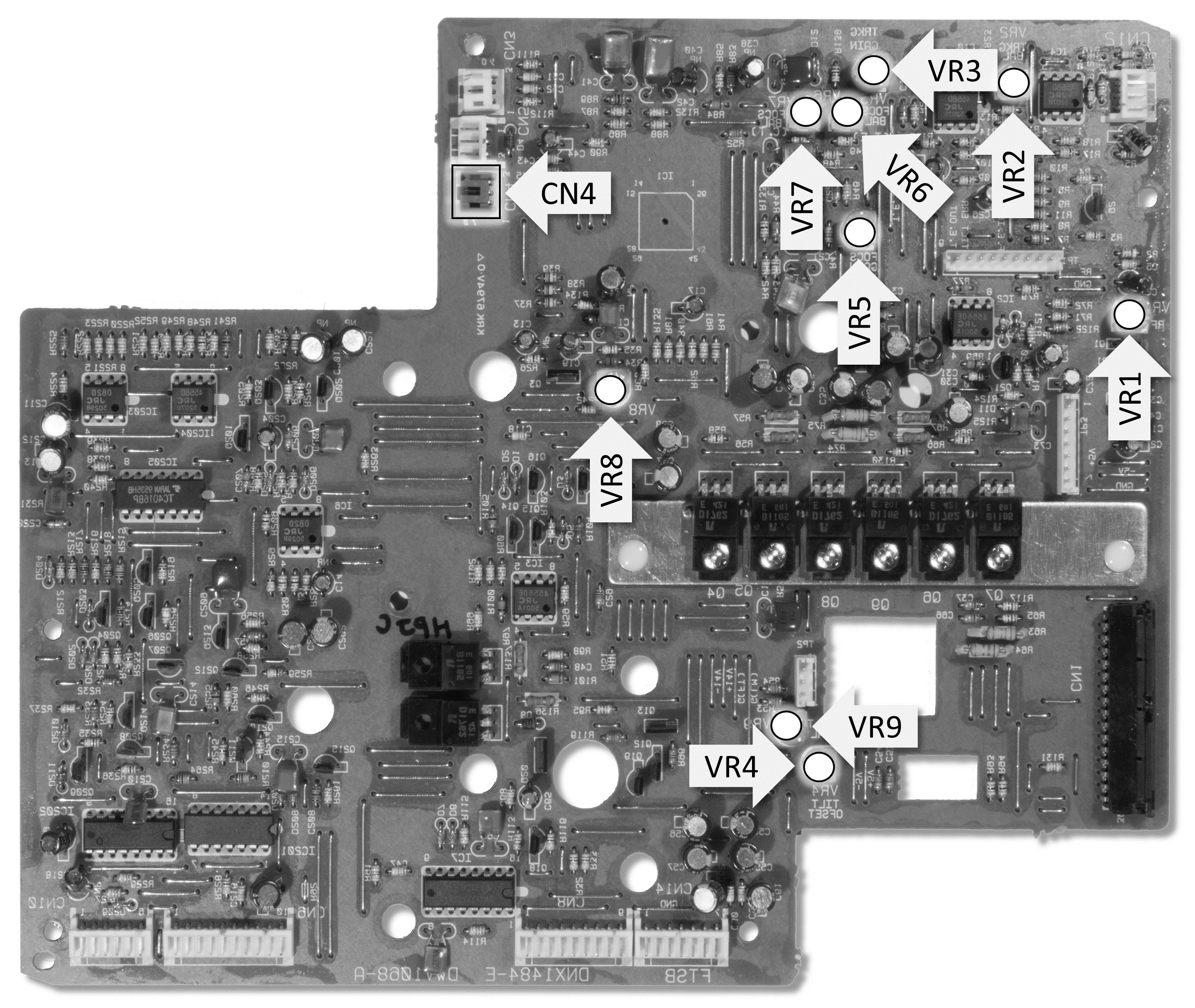 Purpose of the calibration points
The purpose of the calibration adjustment variable resistors (and the calibration procedures that use them) are as follows:
VR1 – RF Gain
VR2 – Tracking Balance

Grating temporary adjustment and tracking balance adjustment

VR3 – Tracking Gain

Tracking servo loop gain adjustment

VR4 – Tilt Offset
VR5 – Focus Gain

Focus servo loop gain adjustment

VR6 – Focus Balance (T.E)

Grating temporary adjustment and tracking balance adjustment

VR7 – Focus Balance (C.T)

Focus error balance adjustment

VR8 – Tilt Gain
VR9 – Tilt Balance
Adjusting the calibration points
Adjustment should be made with a small, insulated flat-blade screwdriver.  Care should be taken to rotate the variable resistors gently and not exceed the maximum limits of the variable resistor in either direction.