The Acorn BBC Master Turbo is the host computer for the Acorn AIV (Advanced Interactive Video) system and runs the Domesday software. The Master Turbo is an Acorn Master 128 8-bit computer with the optional 65C102 co-processor board fitted.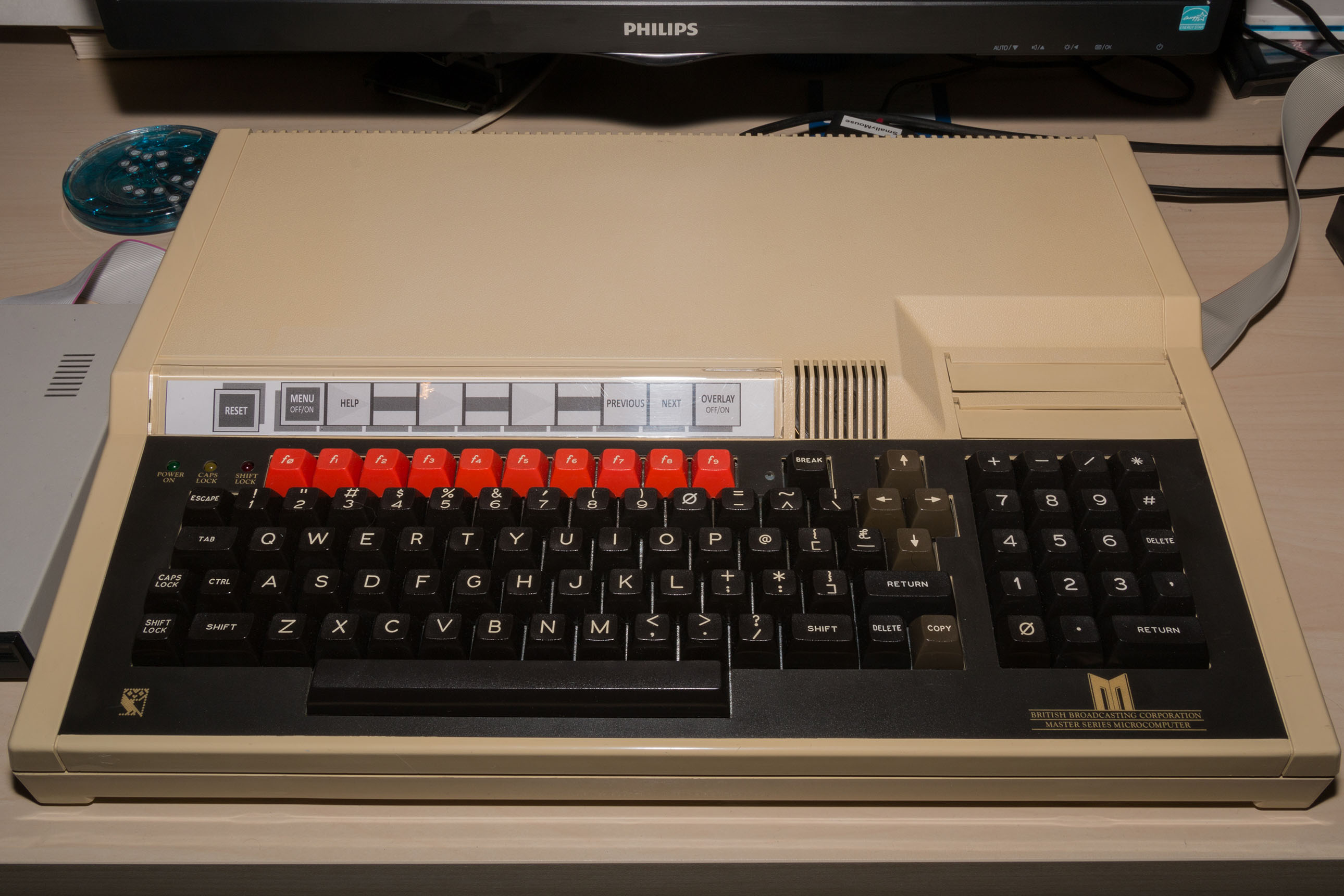 The Acorn Master 128 is a 2MHz 6502 based computer with 128K of RAM. The 65C102 co-processor provides an additional 65C102 CPU running at 4 MHz as well as 64K of on board RAM dedicated to the co-processor.
Acorn BBC Master Turbo internal view
The following photograph shows the internals of a BBC Master Turbo. This machine is the primary development machine for the Domesday86 project and is fitted with a 65C102 co-processor, an optional Econet expansion, the Retroclinic MultiOS board and two prototype BeebSCSI boards (one externally on the 1 MHz bus and another internally on the internal 1 MHz bus).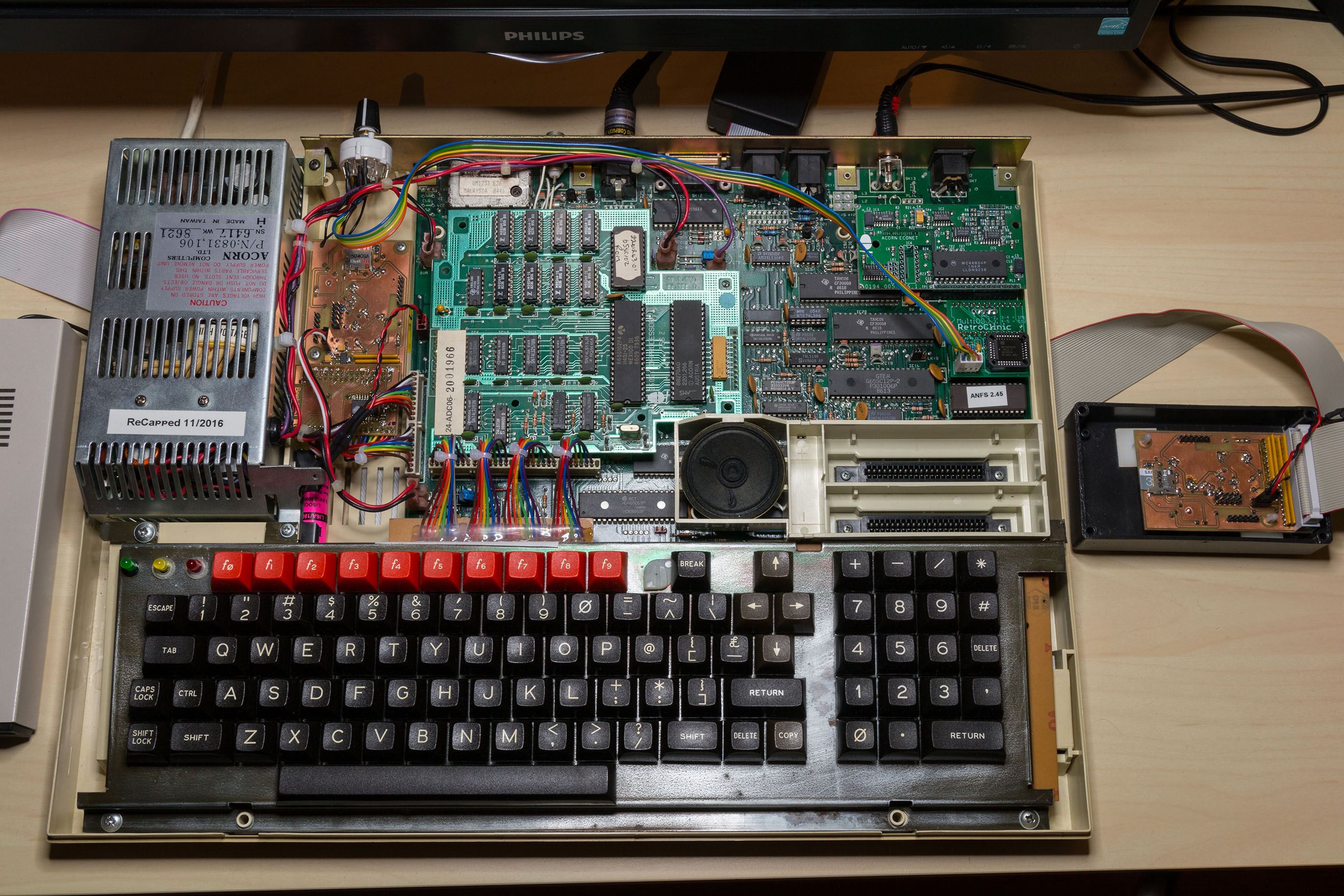 Acorn 65C102 Co-Processor Board
In the following picture you can see a close-up of the 65C102 co-processor board. The major components are the 65C102 processor, the RAM and ROM and the Tube IC (that controls communication with the host computer):