Graphics
The following image shows the front cover for the British Garden Birds disc: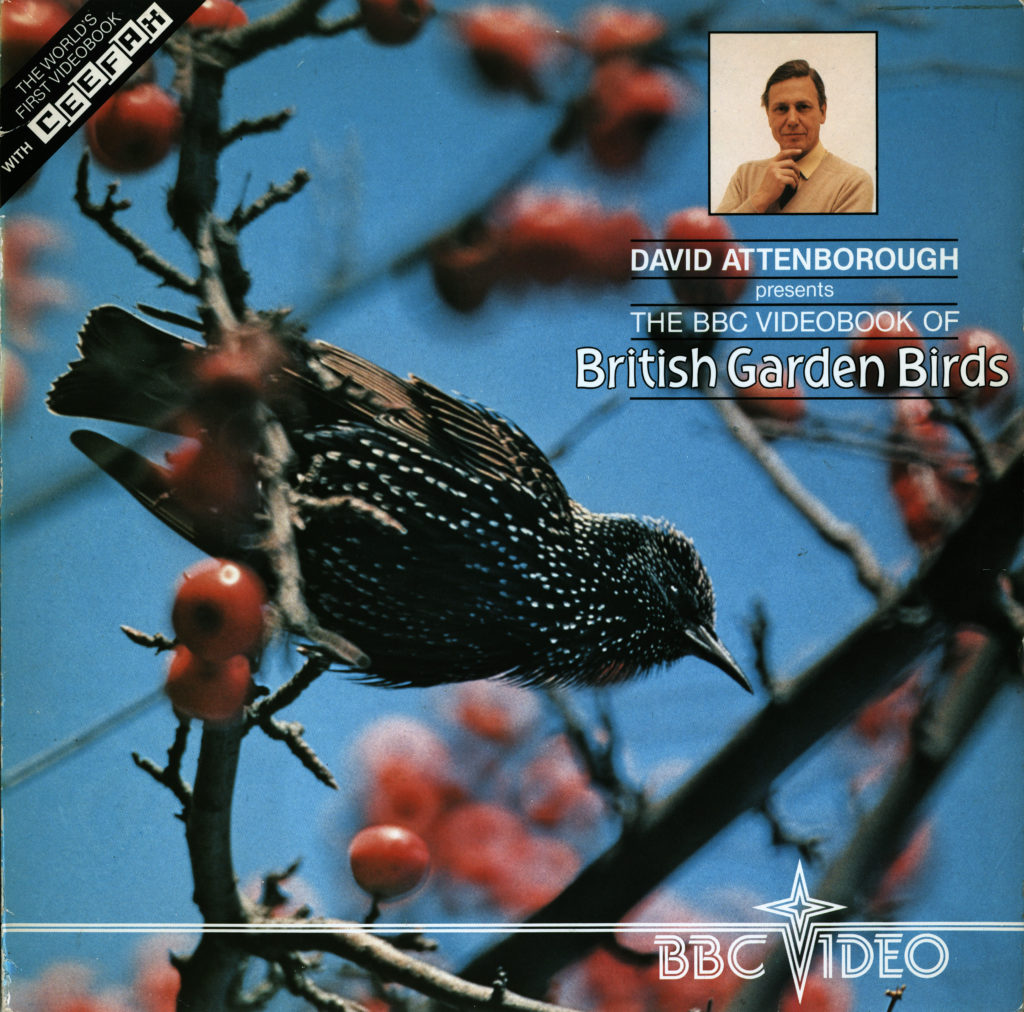 The following image shows the back cover of the disc sleeve: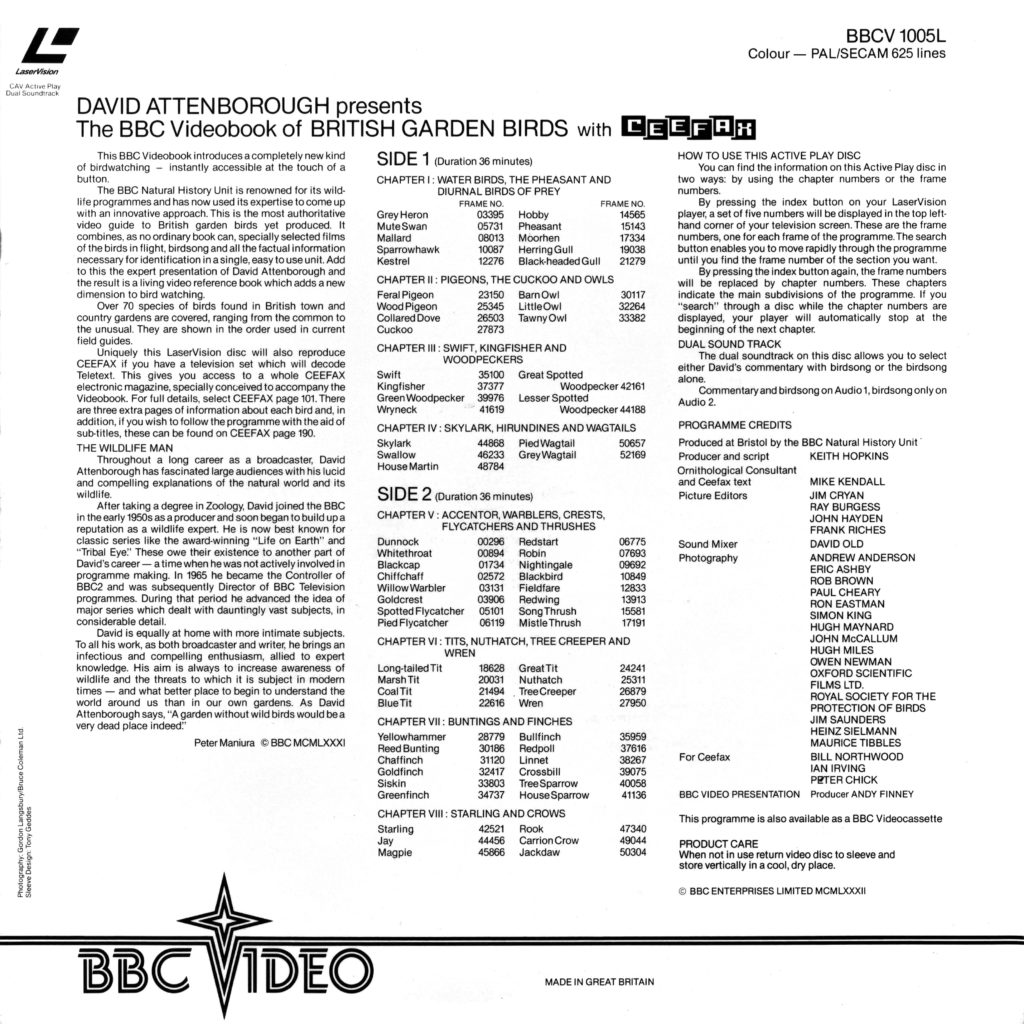 Purpose of the disc
This disc is notable as it was one of the first examples of using the LaserDisc format to combine both video and data (in the form of Teletext). This disc is widely considered to be the proof-of-concept that preceded the BBC Domesday project.
Excerpt from the documentation:
This BBC Videobook introduces a completely new kind of birdwatching - instantly accessible at the touch of a button.
The BBC Natural History Unit is renowned for its wild-life programmes and has now used its expertise to come up with an innovative approach. This is the most authoritative video guide to British garden birds yet produced. It combines, as no ordinary book can, specially selected films of the birds in flight, birdsong and all the factual information necessary for identification in a single, easy to use unit. Add to this the expert presentation of David Attenborough and the result is a living video reference book which adds a new dimension to bird watching.
Over 70 species of birds found in British town and country gardens are covered, ranging from the common to the unusual. They are shown in the order used in current field guides.
Uniquely this LaserVision disc will also reproduce CEEFAX if you have a television set which will decode Teletext. This gives you access to a whole CEEFAX electronic magazine, specially conceived to accompany the Videobook. For full details, select CEEFAX page 101. There are three extra pages of information about each bird and, in addition, if you wish to follow the programme with the aid of sub-titles, these can be found on CEEFAX page 190.
The Laser Video disc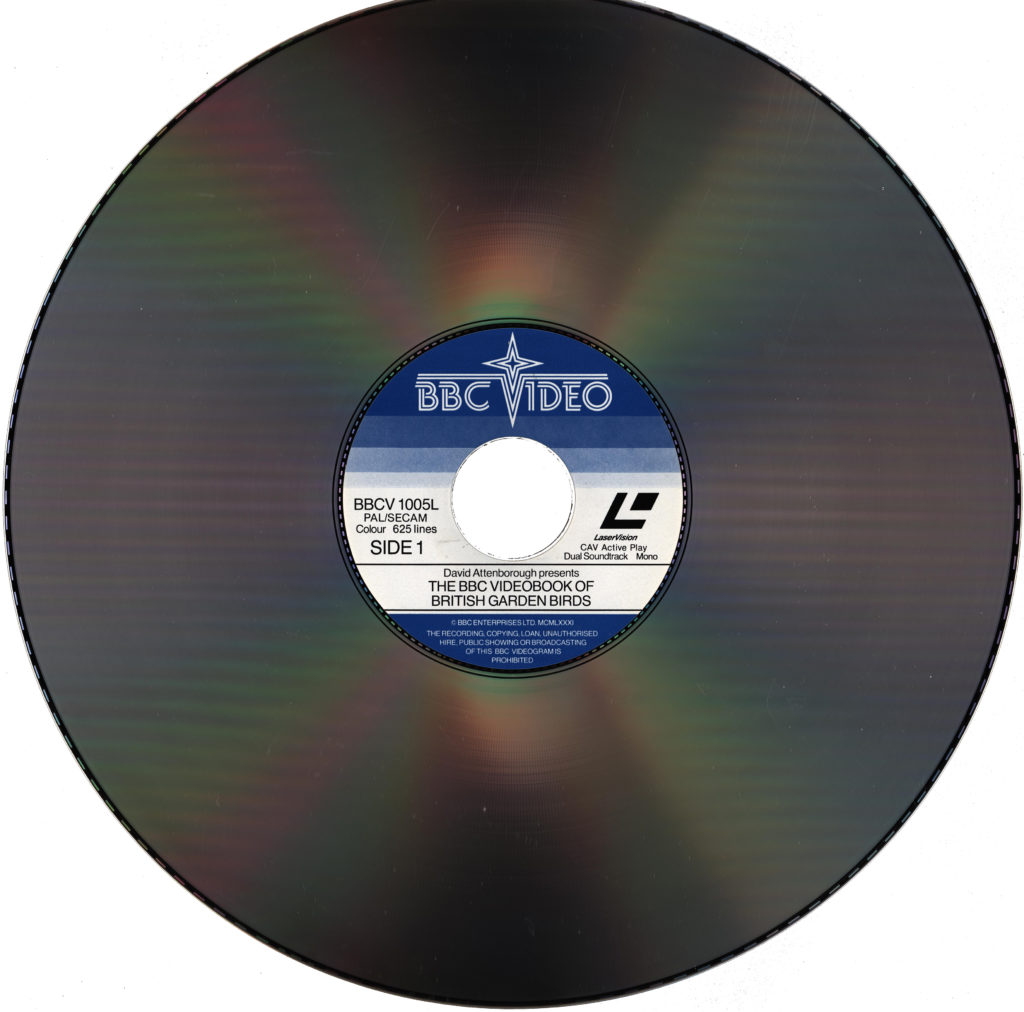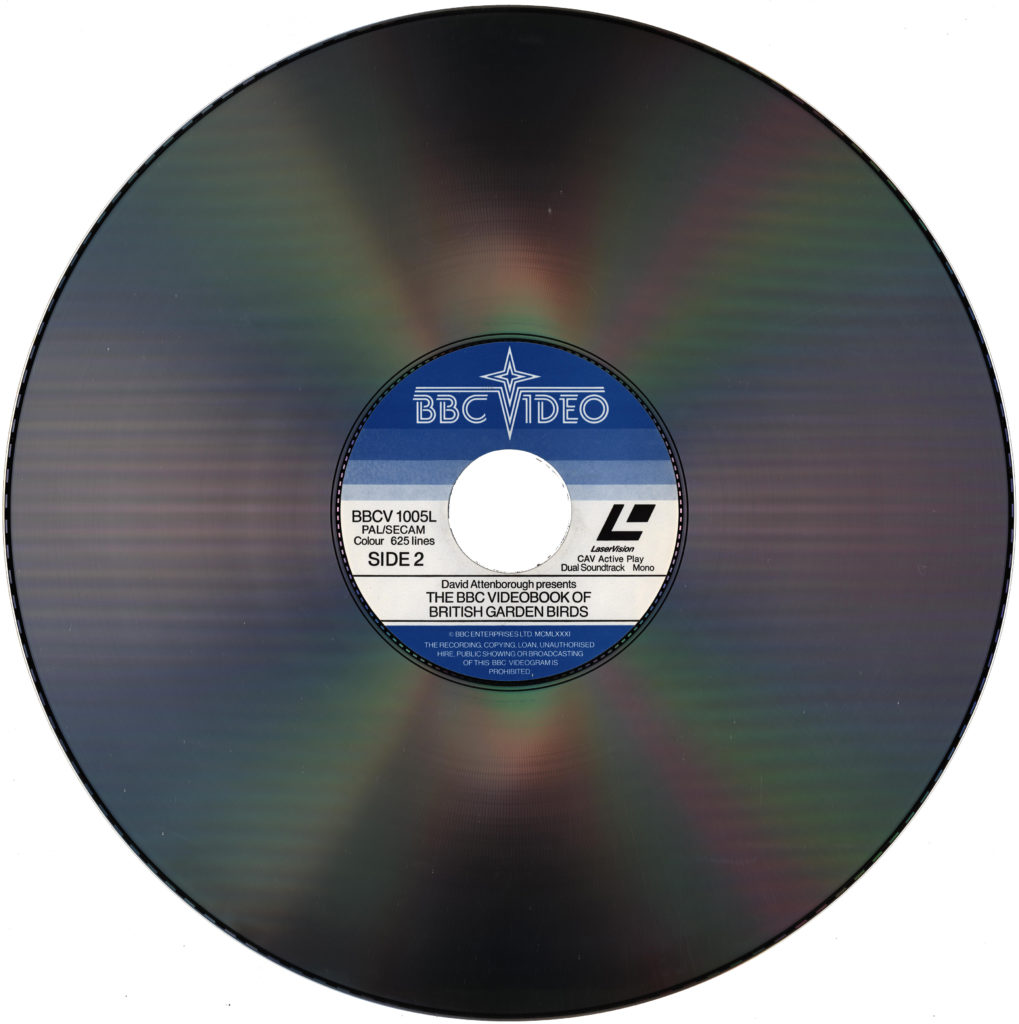 Programme Credits
Producer and script:
Ornithological Consultant and Ceefax text:
Picture Editors:

Jim Cryan
Ray Burgess
John Hayden
Frank Riches

Sound Mixer:
Photography:

Andrew Anderson
Eric Ashby
Rob Brown
Paul Cheary
Ron Eastman
Simon King
Hugh Maynard
John McCallum
Hugh Miles
Owen Newman
Oxford Scientific
Films Ltd.
Royal Society For The Protection Of Birds
Jim Saunders
Heinz Sielmann
Maurice Tibbles

For Ceefax:

Bill Northwood
Ian Irving
Peter Chick

Producer:
Documentation
The following PDF contains a single A4 page guide that was included with some copies of the disc: