Graphics
The following image shows the cover image for both the North Polar Expedition box set that contains the disc: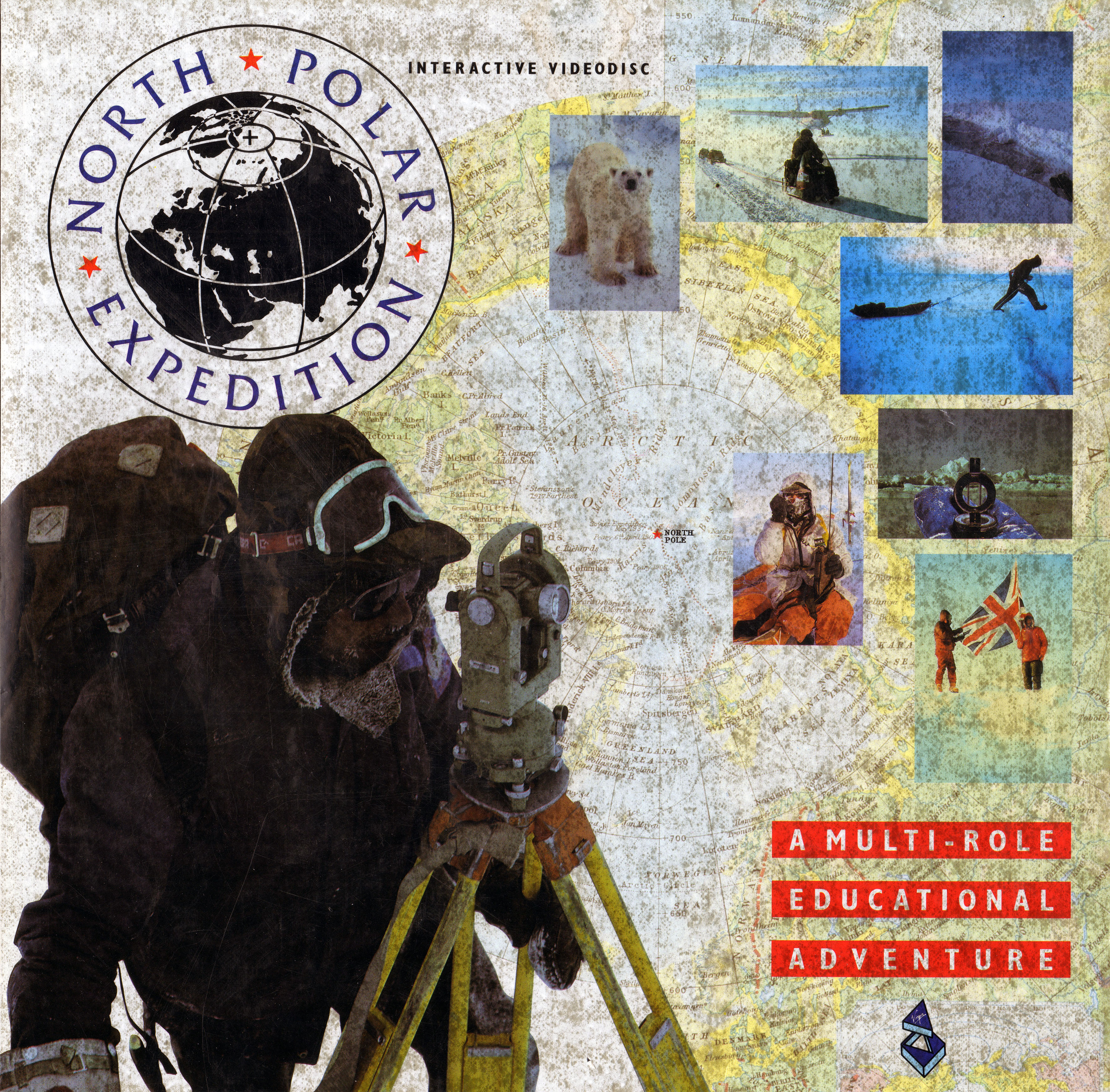 The following image shows the spine of the box:

Purpose of the AIV disc
The North Polar Expedition disc is unusual due to the fact it was the only interactive laserdisc set made specifically for the Domesday system that was not produced by the BBC (it was produced by Virgin Publishing).  The laserdisc is single-sided and contains only video, audio and pictures (with the data provided on two 5.25 inch floppy discs).
Excerpt from the user manual:
The aim of the programme is to encourage group and team building with the group working towards a common goal through taking on the roles of members of an expedition to the North Pole. The combination of audio and moving images from the region enables them to gain a realistic idea of survival in a hostile environment which they are unlikely ever to visit.
The Laser Video Disc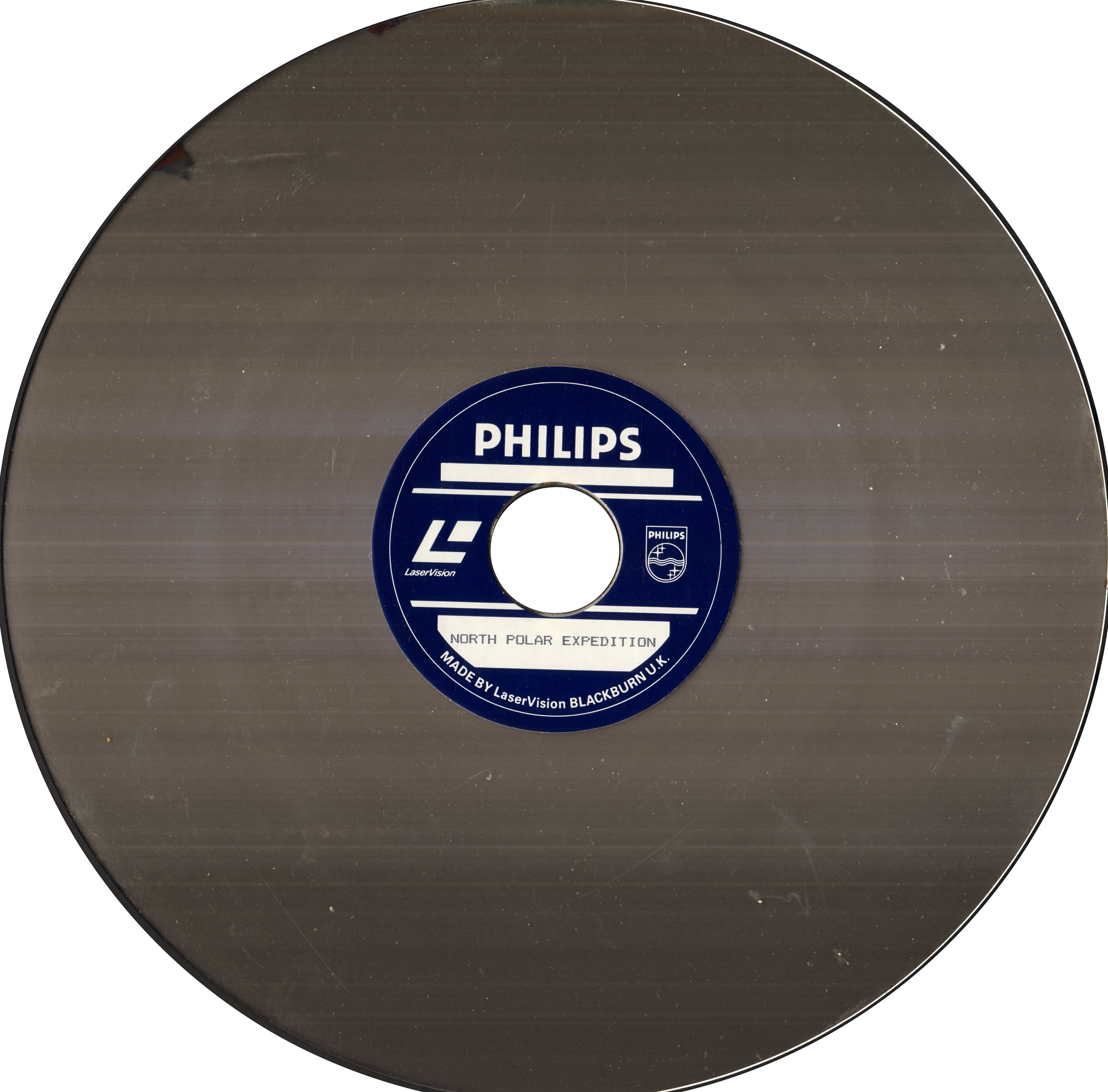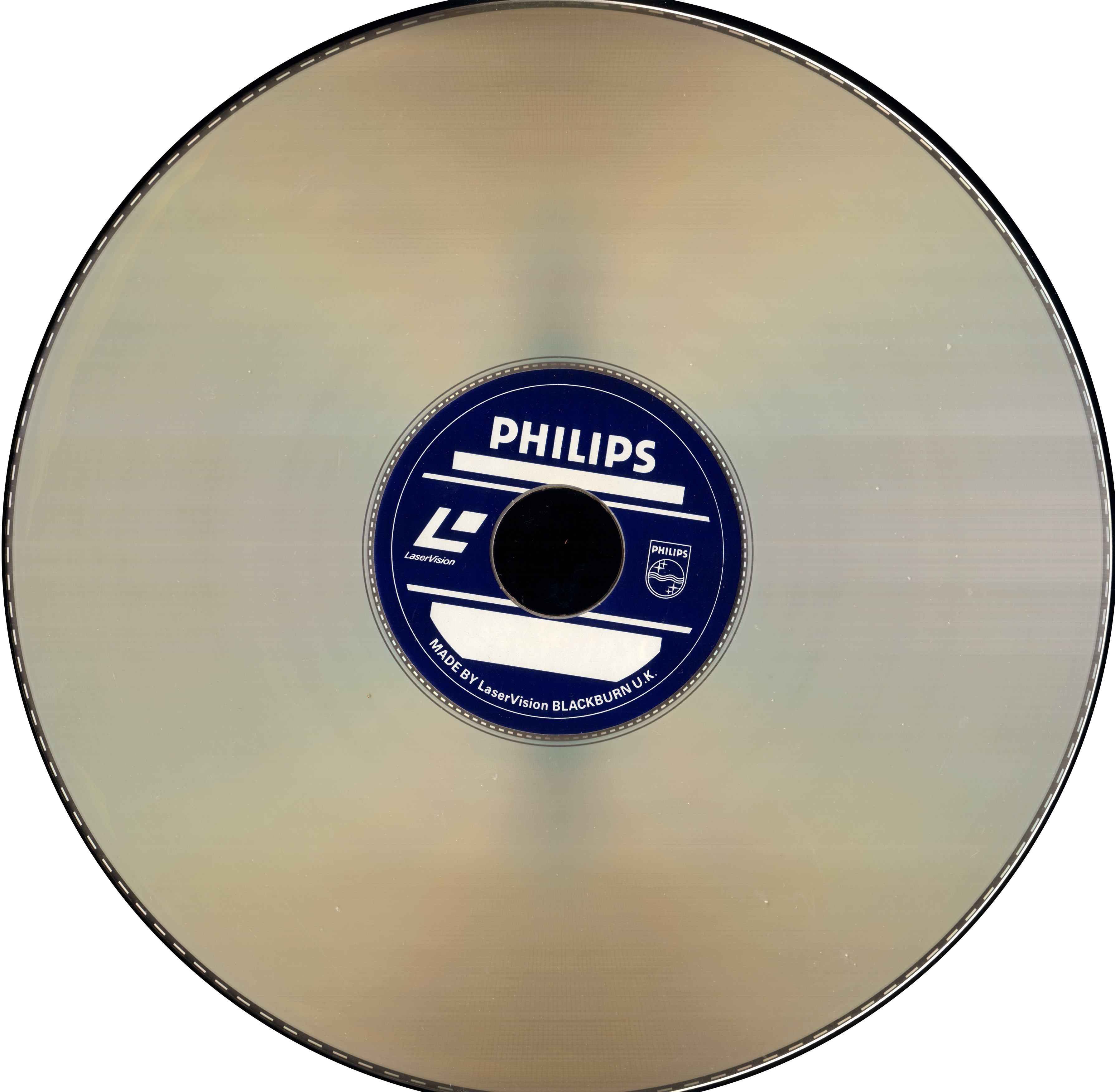 The North Polar Expedition material
Map
The following map of the North Pole was included in the box set:
Book
The North Polar Expedition box set included a full book entitled "To the ends of the earth".  The cover of the book can be seen in the following picture: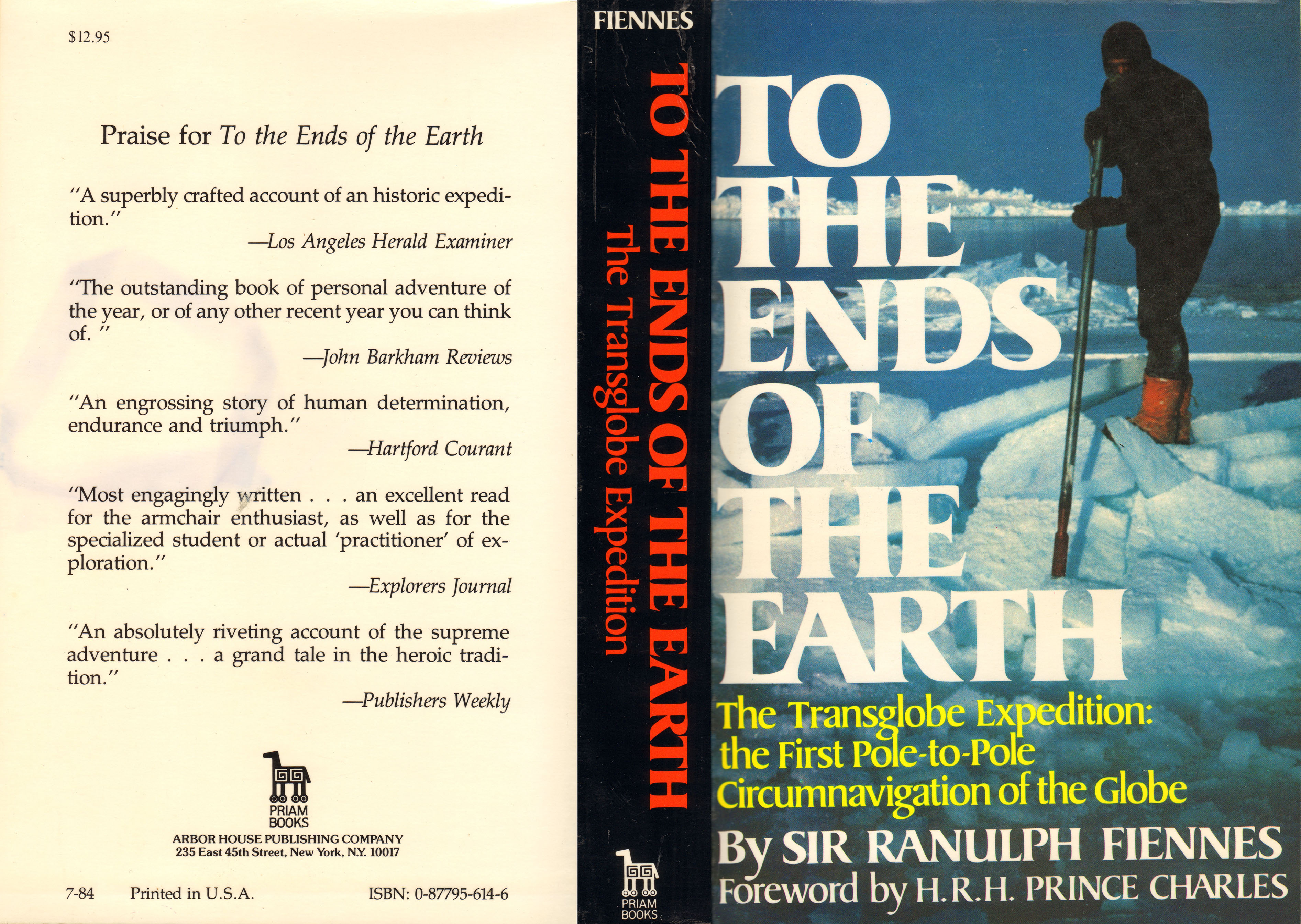 Guide leaflets
The are 6 guide leaflets included in the box set:
Navigator/Radio Operator's Guide
Land/Sea Base Controller's Guide
Medic/Mechanic's Guide
Pilot's Guide
Team Leader's Guide
Teacher's/Instructor's Guide
The 6 leaflets can be downloaded as PDF files below:
Navigator/Radio_Operator's_Guide
Land/Sea_Base_Controller's_Guide
Floppy discs
Pictures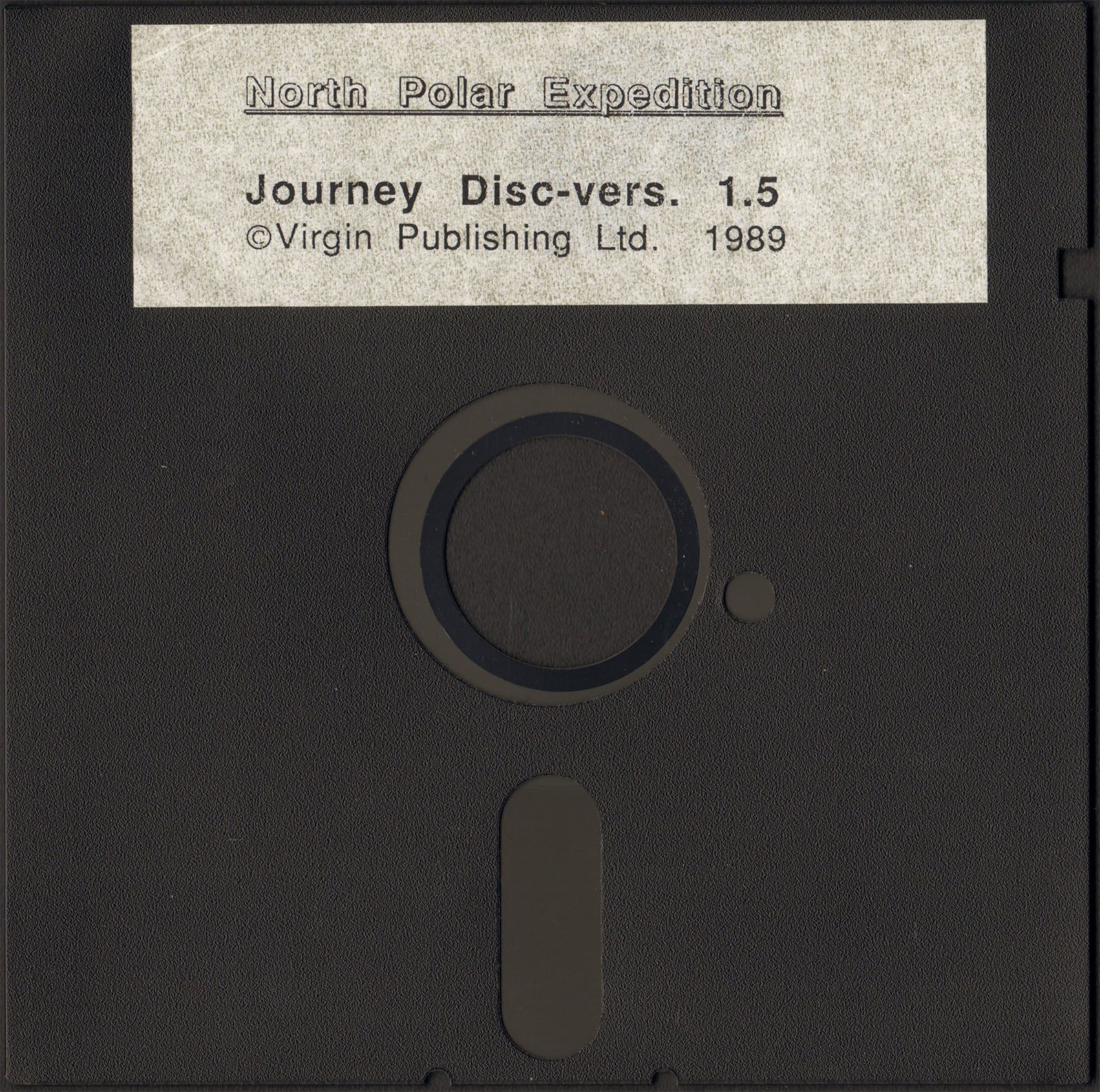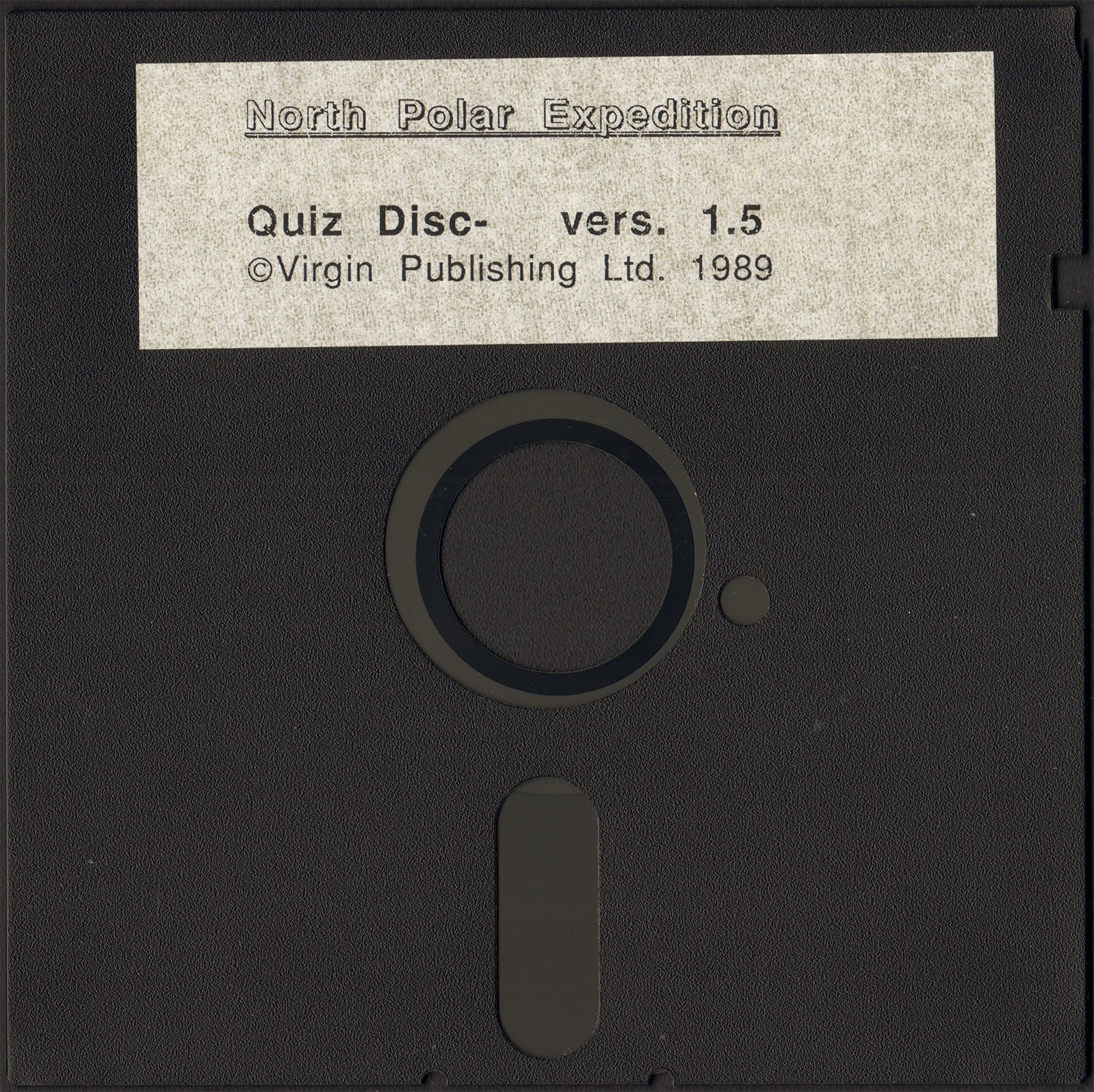 Data Images
North Polar Expedition DFS images
Notes
The North Polar Expedition box set was loaned to Domesday86.com by Dave Moore.  Many thanks  to him for allowing this rare disc to be added to the site!
A second version of the box set was kindly provided by the Retro Computer Museum in Leicester.