Overview
The function of the mixer board is to allow selection of a variety of combinations of video from the disc and text/graphics from the host computer.
The combinations available are:
Mode 1 Video from Laservision disc only.
Mode 2 Signals from host computer only.
Mode 3 Enhanced mode - LV 100%, 57% in window. (In mode 3 areas of the LV video may be highlighted by windows generated by a 'black' signal from the a computer. In a window the video will be displayed at REDUCED intensity.)
Mode 4 Mix mode - 62% LV + 38% computer. (Transparent overlay.)
Mode 5 Hard key - 100% LV or 100% computer. (Computer text/graphics inserted in LV video.)
Mode selection is performed by control signals VP0 - 2. Video and computer signals are input as RGB drives.
Top-view of PCB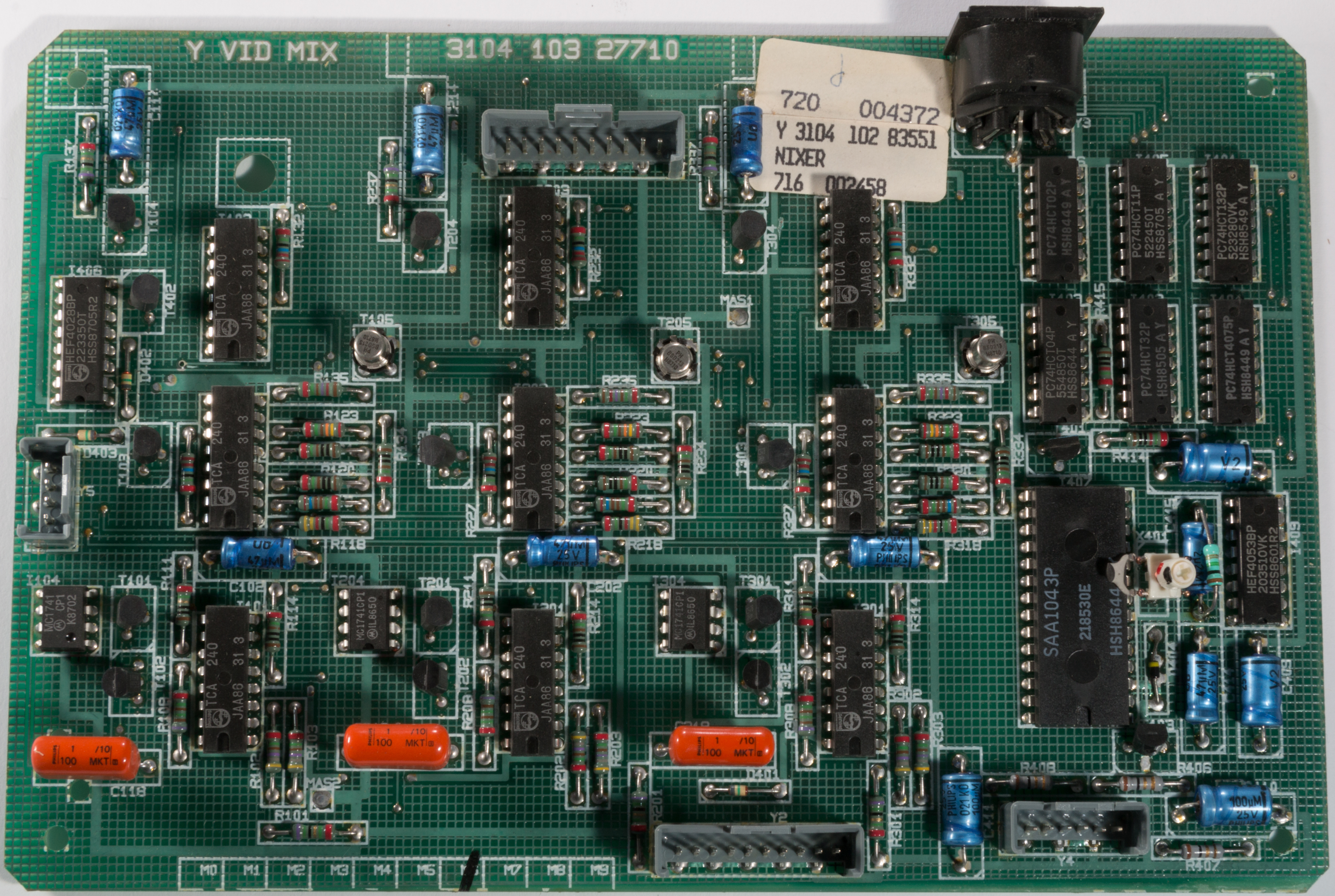 Bottom-view of PCB